From 4 to 9 November, 24 students, teachers, and education practitioners from all over Europe gathered to exchange their experiences of online and blended learning in Brussels.
Sam Haag, International Officer Aktion Kritischer Schüler_innen (AKS), Austria:
"I came here because I felt the theme of the seminar was very interesting. I had a lot of problems in school with digital learning and I think it's a good start to make students' voices heard and make them a part of changing something."
On Saturday, the first full day of the seminar took place. Taking a critical shift approach, the participants were divided into groups to map the challenges they encountered regarding online and blended learning. Soon it became clear that even though people came from different national contexts and school systems, problems such as lack of digital competencies, issues with time management and mental health for example were universally shared problems that both students and educators struggle with all over Europe.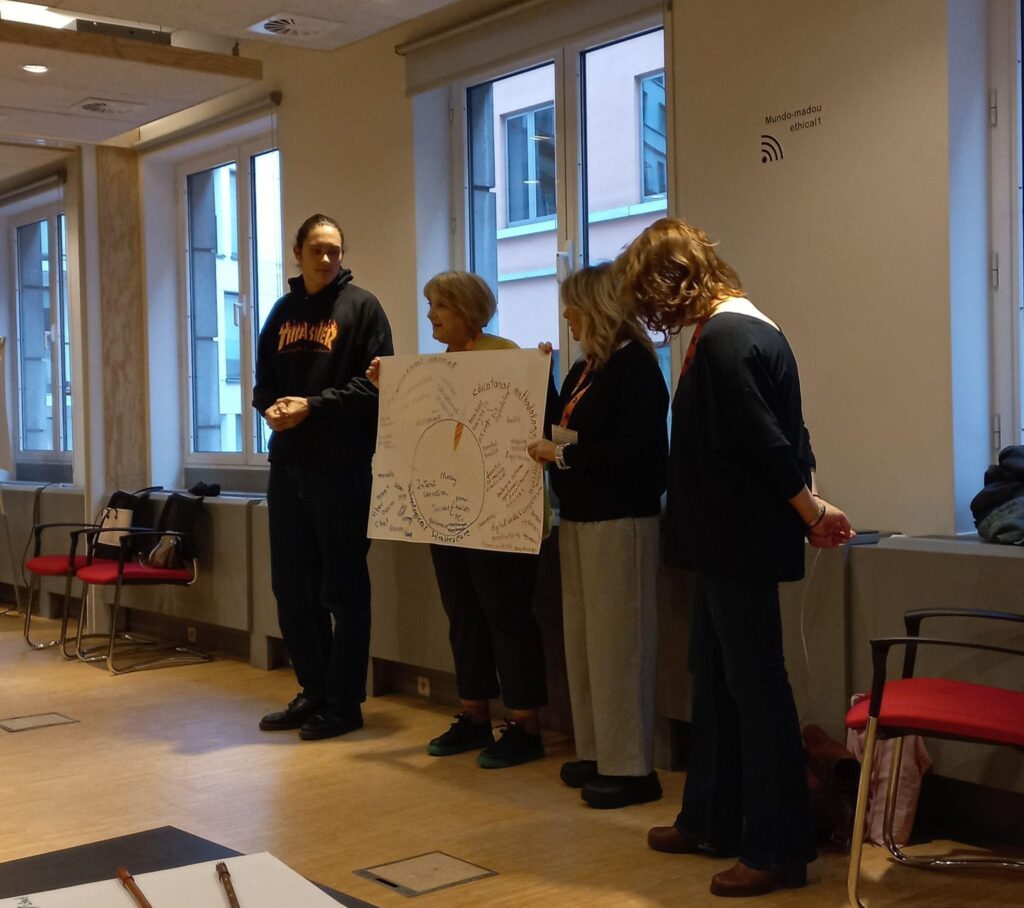 Presenting the Challenges
Afterwards, the group came together in a plenary session to present their findings and reflect on them in a follow-up discussion. Before going into the next part of the critical shift exercise, educators from the group presented their best practices as inspiration. Matej Matkovič, Theodora Gkeniou, Maciej Pabisek, and Eleni Rossiou showed through their presentations how teaching in an online or blended environment can be engaging and motivating. This they did through demonstrating innovative approaches to education by utilising video games, tv shows, and project-based learning.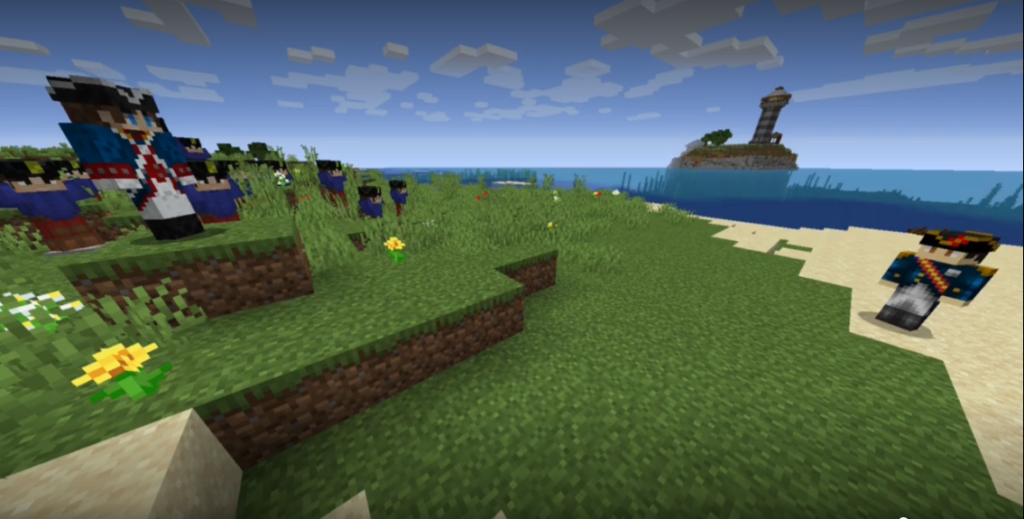 One example from Matej Matkovič: Learning about Napoleon through Minecraft
With these best practices in mind, participants continued working on their ideal case scenarios and solutions to the challenges they had previously shared. After having mapped these, the last part of the seminar arrived: concretely discussing best practices for teaching and learning. Here, students developed ideas for the MOOC on self-paced and self-directed learning for students, while educators focused on best practices for the teacher's guidelines for online education, both outcomes of the Innovation Station project. The Seminar ended with the presentation of their ideas and a final reflection session. These successful discussions provided a fruitful ground for the MOOC and teacher's guidelines that will be developed in 2023.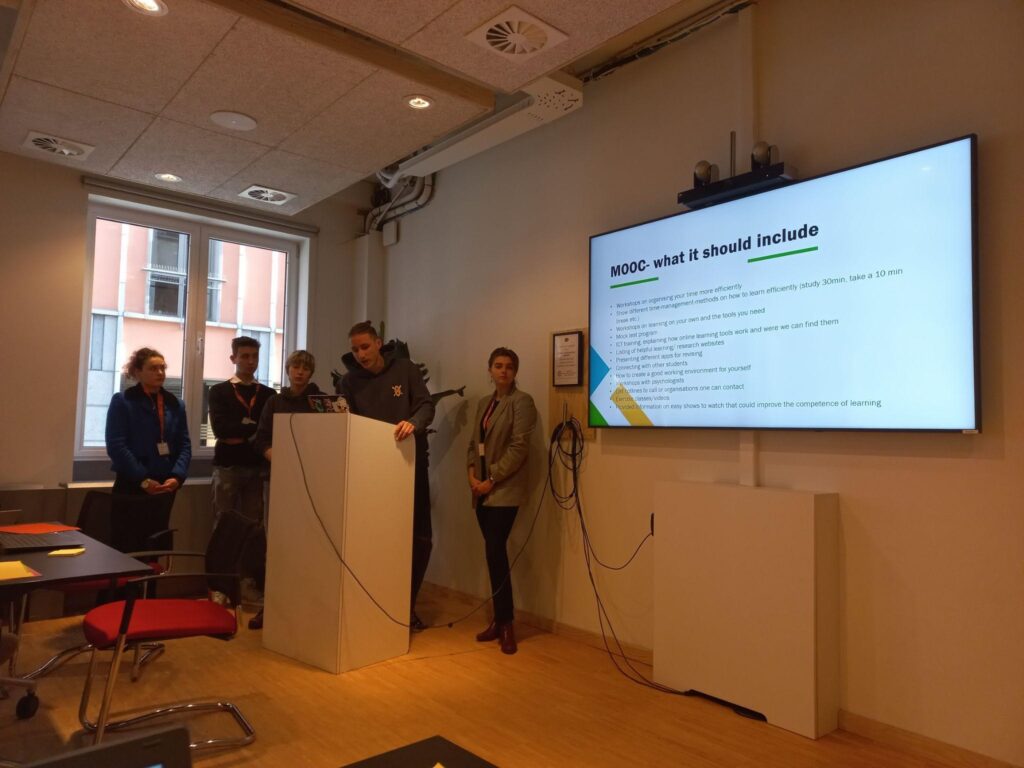 Students presenting their ideas on the MOOC
Katarzyna Pelc, English Teacher, Poland:
"Innovation Station is a brilliant international initiative to improve the online and blended learning environment. […] I think it will be a true answer to people's needs. So if we manage to disseminate the output of this project to a lot of people I think that it has a huge potential."